Residential And Emergency Plumbing Services in the Tampa Area
If you have a plumbing emergency in the Tampa area, call The Pink Plumber! We pride ourselves on being the best plumbing service when it comes to repairs or routine maintenance for commercial or residential clients. The Pink Plumber in Tampa provides 24 hour service for any plumbing reason, and we can put your plumbing worries at ease no matter the time of day. We understand it can be problematic to hire a plumber that doesn't understand your needs. At The Pink Plumber, our professional team of plumbers are dedicated to ensuring your plumbing problems and concerns are quickly taken care of. The Pink Plumber in Tampa will handle all your plumbing problems, including repairing drains and installing new fixtures.
Pioneering & Equipment
Our professionally trained plumbers are considered the best in Tampa because they invest in the plumbing trade and further their education with training on a regular basis. When you call our office in Tampa with an emergency plumbing problem, we work carefully to assess the issue and to determine the best solution for you and your plumbing concerns. The Pink Plumber's trained experts have worked in many situations and know how to solve a variety of issues including clogged toilets and leaky pipes. We focus on what matters most to us: customer satisfaction and problem solving.
Using the latest technology, our wide-ranging knowledge, and customer service skills, we strive to give every customer the peace of mind they deserve when it comes to taking care of your plumbing concerns. The Pink Plumber is there for you when you have plumbing issues, need to install new fixtures, or are facing a flooded basement. We are here for you, no matter the time of day to provide friendly, reliable, and fast emergency plumbing services in Tampa.

18-Volt One+ Drain Auger
The cordless 18-Volt ONE+ Drain Auger offers superior performance to rid your sink or tub of slow draining. Powered by any 18-Volt ONE+ battery, now you can easily clear clogged drains with pipes up to 2 inches wide with the reinforced cable and powerful motor.
Viztrac II AM240-200 Pipe Inspection Camera
The Vizatrac II AM240-200 pipe inspection camera from Amazing Machinery has 200 feet of durable 1/2-inch push cable with fiberglass rod inner core, a 20-inch cage-inch cage reel and attached water-sealed case containing the controls, a high-resolution 7-inch LCD monitor and wheels to increase mobility.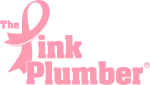 SPECIAL OFFERS
10% off the installation of a new water filtration system
Not valid with any other coupon or offer.
$59 Off Any Plumbing Service
Valid off any job $200 or more.
50 Gallon Water Heater For The Price Of A 40-Gallon
Professionally installed, gas or electric. 6-Year warranty on the tank, 1-Year warranty on parts and labor. Limit one per customer. The equipment must be company supplied.