Professional Water Heater Repair and Installation in St. Petersburg
You roll out of bed and hop in the shower only to be greeted by a stream of freezing water. A little bit of investigating soon points to the problem; your hot water heater is out of commission. You need the help of a fast plumber in St. Petersburg!
When you need emergency water heater repair and installation services in St. Petersburg, the experts at The Pink Plumber are just one call away. Our highly trained water heater techs can solve your plumbing emergency in record time for an affordable price, complete with a warranty.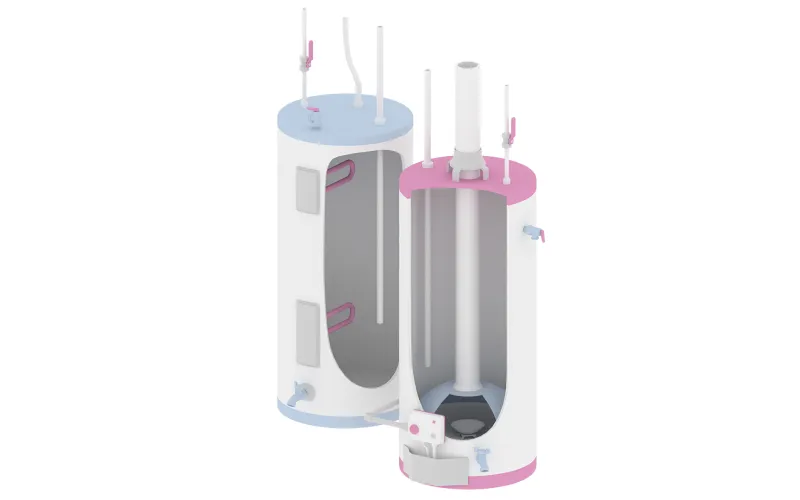 If the T&P valve is leaking, then turn the water and gas off and call The Pink Plumber.
Water Heater Repair
When your hot water heater isn't working, don't assume a replacement is your only option. In many cases, the trained water heater technicians at The Pink Plumber can repair your water heater. Even if you have an older model or outdated brand, we'll do everything we can to save you money by repairing your water heater. We can often extend the life of your appliance with our water heater repair services in St. Petersburg.

Water Heater Replacement
In some situations, replacing a broken water heater is the most logical solution. At The Pink Plumber, we install gas and electric Bradford White water heaters that are energy efficient and designed to last. We'll even remove your old water heater! There may be additional charges if you decide to increase your water capacity or if we have to maneuver through overly tight spaces, but we'll always provide an accurate quote before completing any work.

Additional Charges May Include
Sometimes, the location of a water heater makes servicing it more time and labor intensive. If your water heater is in an attic, crawl space, basement, or on a second floor, there could be an additional servicing charge. There may also be additional charges for additional parts or services, including new shut off valves, installation of a Pressure Reducing Valve, pre-venting the water heater, code upgrades, permits, and/or additional piping. Just remember that all pricing, including additional charges (if necessary), are given up front. Work on a water heater repair or installation project in St. Petersburg will never start without a client's approval.