Residential & Commercial Sewer Line Repair in St. Petersburg
Sewer and drain problems are rarely minor. In fact, a sewer or drain problem can require you to put life on hold and focus solely on finding a solution. Because of this, we know how important it is for a plumbing service to fix your sewer or drain problem as quickly as possible so you can get back to living your life. Unfortunately, we find that many of our clients have had negative experiences with OTHER plumbing service providers in the past. And we understand why. So many of our competitors are focused on just getting a job done instead of getting it done right. When you need efficient blocked sewer line repair in St. Petersburg, turn to the professionals who care. The Pink Plumber team is made up of specialists who can handle all kinds of maintenance and repair jobs. We also have the latest plumbing tools and use only the best techniques for solving plumbing issues. Our combined experience of 50 years is testament to our commitment to the St. Petersburg community and surrounding areas. Over the years, we've seen it all…and fixed it all! This means that no matter what your plumbing emergency may be, we have the experience and skill set it requires.
Whether you need residential or commercial plumbing services, such as drain cleaning or sewer line repair, in St. Petersburg, let our team show you The Pink Plumber difference. You'll experience prompt and courteous technicians, affordable and upfront pricing, and exceptional service.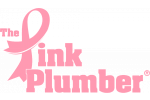 Special Offers
$59 Off Any Plumbing Service
Valid off any job $200 or more.