Residential And Emergency Plumbing Services In the St. Petersburg Area
When it comes to providing modern residential and commercial emergency plumber services in St. Petersburg, The Pink Plumber leads the competition. From routine maintenance to middle of the night emergencies and everything in between, our experienced and professional staff is ready to lend a hand 24/7. You call a plumber because you need a solution. We work quickly and efficiently to provide our clients with affordable plumbing solutions. Our 24 hour emergency plumber services for the St. Petersburg area have helped thousands of satisfied customers.

Pioneering & Equipment
Technological advances aren't just for the computer industry. Chances are, it will take more than a wrench to solve your plumbing problem. Luckily, our team is always equipped with the latest and most advanced industry tools and techniques to get your plumbing emergency under control. The Pink Plumber team of emergency plumbers in St. Petersburg is dedicated to staying ahead of the curve with our equipment and training so we can provide our clients with faster and more efficient services.
Whether we're dealing with a backed-up sink, leaky shower faucet, or an apocalyptic flooded basement, we're equipped to handle anything that comes our way. Our high-tech equipment allows us to remain client-focused while determining the best solution to their plumbing emergency. If you need quick and effective emergency plumber solutions in St. Petersburg, we hope you'll give our 24-hour emergency service number a call.

18-Volt One+ Drain Auger
The cordless 18-Volt ONE+ Drain Auger offers superior performance to rid your sink or tub of slow draining. Powered by any 18-Volt ONE+ battery, now you can easily clear clogged drains with pipes up to 2 inches wide with the reinforced cable and powerful motor.
Viztrac II AM240-200 Pipe Inspection Camera
The Vizatrac II AM240-200 pipe inspection camera from Amazing Machinery has 200 feet of durable 1/2-inch push cable with fiberglass rod inner core, a 20-inch cage-inch cage reel and attached water-sealed case containing the controls, a high-resolution 7-inch LCD monitor and wheels to increase mobility.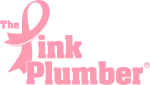 SPECIAL OFFERS
10% off the installation of a new water filtration system
Not valid with any other coupon or offer.
$59 Off Any Plumbing Service
Valid off any job $200 or more.
50 Gallon Water Heater For The Price Of A 40-Gallon
Professionally installed, gas or electric. 6-Year warranty on the tank, 1-Year warranty on parts and labor. Limit one per customer. The equipment must be company supplied.