Professional Water Heater Repair and Installation in Sarasota
When you have an interruption in hot water it can cause a huge problem at your home. A lack of hot water can not only cause a hiccup in your daily routine, but it can affect important appliances like your washing machine or dishwasher which rely on hot water. Water heater malfunctions can cause issues with comfort and cleanliness, so when your water heater has trouble, you need help fast. The Pink Plumber provides reliable and professional water heater repair and installation to the Sarasota community, and we are here to help you. When you call us out to your home, we will accurately diagnose the problem and provide the most cost-effective, warranty-backed, solution possible.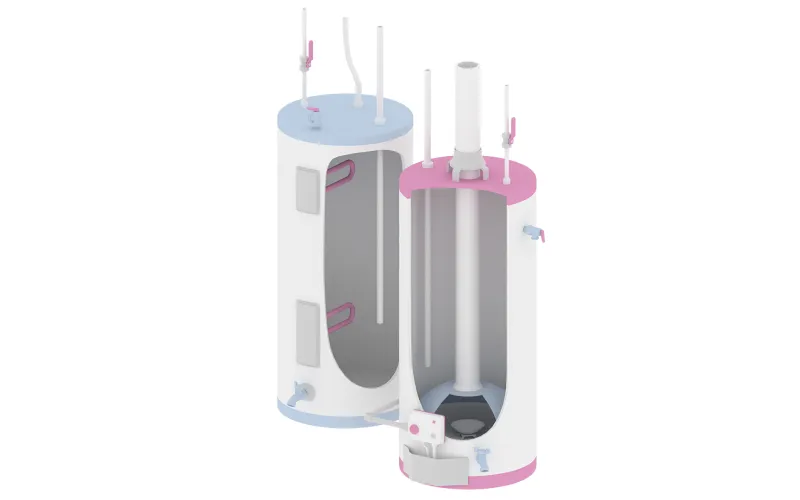 If the T&P valve is leaking, then turn the water and gas off and call The Pink Plumber.
Water Heater Repair
At The Pink Plumber, our experienced team has worked with a variety of water heater types and brands. In many cases, we can repair your existing water heater to working condition. Most often, water heater issues stem from improper installation or misuse of flexible piping. Our goal is to get your water heater back to safe, working order, ensuring you have what you need, while maximizing the lifespan of your water heater unit.

Water Heater Replacement
Depending on the issue with your current unit, we may recommend a water heater replacement to ensure safety and efficiency. The Pink Plumber installs Bradford White water heaters, in both electric and gas options. Our price for water heater installation in Sarasota includes removing the old water heater. We may have to assess additional charges for adding a water heater with a greater capacity or for installing units with difficult access, but we will always provide you up with the whole price upfront.

Additional Charges May Include
There are some instances where additional charges may apply. If the water heater is in a hard to reach area such as an attic or crawl space, we will have to charge an access fee. During water heater repair or installation in your Sarasota home, we will also add charges if we must add a new shut-off valve, install additional piping, or bring the area up to code. The price for installation plus any additional charges will be presented to you upfront before we begin any work.