Residential & Commercial Sewer Line Repair in Sarasota
When you have a problem with your sewer or drain it can cause a major headache. If you need residential or commercial sewer line repair in Sarasota, you can't just rely on any contractor. Instead you should come to The Pink Plumber! The simple fixes that many plumbers turn to won't cut it when it comes to sewer line repair or drain cleaning for your Sarasota property. Our team consists of specialists trained to handle a variety of maintenance and repair jobs, by using the latest in equipment, designed to get the job done right the first time.
We have been working in the industry for 50 years, so chances are we have seen it all. Our knowledge covers a wide range of sewer and drain problems, and we will use our experience to accurately diagnose and repair your issue in your Sarasota home or business. We work quickly to determine any problem, minimizing damage to your home and helping you get back to your routine as quickly as possible. Blocked sewer lines at your Sarasota property can cause a serious disruption to your home or business life, so we will make sure we work tirelessly to get you back on track.
Would you like more information about sewer line repair for your Sarasota home or office? Contact us at The Pink Plumber today to schedule your appointment.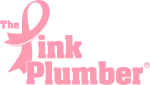 Special Offers
$59 Off Any Plumbing Service
Valid off any job $200 or more.