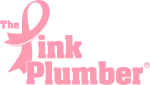 Special Offers
Click the coupons to print.
$59 Off Any Plumbing Service
Valid off any job $200 or more.
10% off the installation of a new water filtration system
Not valid with any other coupon or offer.
$149 Septic Tank Pump
Includes: Pumping up to 1000 gallons of liquid, up to 18 inches of digging to unearth the tank lid, up to 24 inches of sludge (solid) removal and inspection of the tank to make sure it is working properly. A properly maintained tank should operate at the levels listed above.
50 Gallon Water Heater For The Price Of A 40-Gallon
Professionally installed, gas or electric. 6-Year warranty on the tank, 1-Year warranty on parts and labor. Limit one per customer. The equipment must be company supplied.